I love them!! I am lucky to have 3 wonderful parents!!!
1st my dad (my step-dad Frank actually but I call him dad!)- He is amazing! He is very non-judgemental and when needed will give his opinion but usually when I ask. If I need him he is always there! He is my twice a month babysitter so I can go to the kids school. There have been times I showed up crying and my mom wasn't home so he talked to me and helped me workout whatever was brothering me. I am very lucky to have some an amazing man as my dad and grandpa to my kids!!!
next up is my dad (Ray)- he and I talk at least once a day. And we are very much alike in the way we think. He makes me laugh and lets me yell at him when I want to yell at someone (and it might not be a good idea). He comes over at least once a week to play with the kids (when he should be working:) ) and the kids love to run and jump all over him. I am so glad I made him move down here to be closer to me and the grand kids!! They and I would miss him lots!! We love Papa Ray!!
and my MOM (LOVE YOU MOM) she read my blog yesterday and I now must suck up:) I am kidding (kind of)..She is one of my best friends. She tells me I can do something I thought I could not! She believes in me even if I don't..She loves my kids a lot!! She spoils them a lot! She lives only a 15min walk away so it's super fun when we walk to the school (which is 40 seconds away) and we see her or my dad (Frank) drive by. She calls or txt just to check up and make sure we are okay. if anyone is sick she is heartbroken and sad. I love my mom. She is the best!!
I am lucky to have have 3 parents who love me no matter what! And my kids are super lucky to get spoiled by them too!!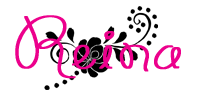 Photobucket">